We are pleased to announce the 2021 participants.
Accion Systems
Accion Systems has developed and is supplying in-space propulsion technologies for satellites and assets operating in space. Accion's TILE family of products provide safe, compact, precise, and scalable propulsion to nearly every size of spacecraft.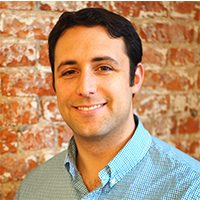 Louis Perna, Chief Scientist and Co-Founder
Louis Perna is the Chief Scientist and Co-Founder at Accion Systems. He guides the conception of new technologies and the development of current products toward higher performance, increased reliability, and reduced cost. Louis has over a decade of experience in electric propulsion research and development and previously worked on human and robotic science missions for NASA. He received his S.B. and S.M. from the MIT Dept. of Aeronautics and Astronautics where his thesis work in the Space Propulsion Laboratory comprised the design, development, manufacture, and experimental characterization of prototype micro-electrospray thruster devices and propellant supply systems. That work became a foundational part of Accion's current products.
 
Atomic Machine
Atomic Machines is developing a novel micro-electromechanical system (MEMS) manufacturing service to disrupt the traditional silicon-based MEMS industry. Our platform enables manufacturing MEMS using a wide range of materials, rapid development time (design to prototype in a day), and ultra-low-cost manufacturing of MEMS products.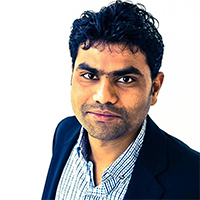 Dr. Prashant Patil, Co-Founder and CTO
Micro-fabrication expert Dr. Prashant Patil is leading a transformation in MEMS (micro-electromechanical systems) manufacturing. Dr. Patil's work at MIT laid the foundation for advancements in MEMS manufacturing that break free from the constraints of state-of-the-art silicon MEMS fabrication. He co-founded Atomic Machines, Inc to bring these breakthroughs to the world. Patil holds a Ph.D. in Micro-electromechanical Systems and a Master's of Science in Nanotechnology from the Massachusetts Institute of Technology (MIT), and a Bachelor of Technology in Engineering Physics and Nanoscience from the Indian Institute of Technology Bombay (IITB).
JETCOOL
JETCOOL provides patented microconvective liquid cooling solutions for high-power electronics in data centers and electric vehicles. Spun off from MIT Lincoln Laboratory after 5 years of development, JETCOOL's next generation cooling technology optimizes performance, maximizes sustainability, and accelerates next-generation product development.  With 10x better cooling performance, JETCOOL is trusted with enabling the electronics that will power a better tomorrow.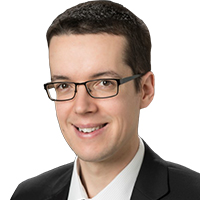 Bernie Malouin, CEO
Dr. Bernie Malouin is the founder and CEO of JETCOOL Technologies where they are reimagining the way the world cools high power electronics in data centers and electric vehicles.  Previously, Dr. Malouin spent 8 years at MIT Lincoln Laboratory, where he served as Chief Engineer on a $150M airborne hardware program.  Dr. Malouin was also the Principal Investigator on a $1.2M research and development project on cooling high power electronics.  He has 15 years of experience in liquid cooling of electronics.  Dr. Malouin holds a Ph.D. in Mechanical Engineering and a B.S. in Aeronautical Engineering, both from Rensselaer Polytechnic Institute.  You may also find him fixing a tractor, flying an airplane, or bicycling a rail trail.
Kebotix
Kebotix partners with the private and public sector in harnessing the power of its breakthrough platform that combines artificial intelligence and robotic automation to dis-cover chemicals and materials significantly faster and more affordably. Kebotix is backed by a growing, talented and dedicated team led by world-class scientists and serial entrepreneurs – plus the world's first self-driving lab for materials discovery – to develop AI/machine learning roadmaps and define problems and solution properties for its partners, and solve the world's most urgent problems for everyone else. Kebotix provides its partners technology access to its digital R&D solutions and complete end-to-end materials innovation programs to stay ahead of competition in the digital revolution.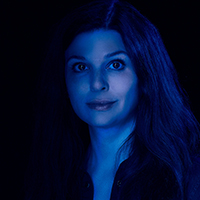 Dr. Jill S Becker, CEO
Dr. Jill S. Becker is CEO of Kebotix, a technology platform company for new AI-discovered chemicals & materials. Prior, Jill founded two successful tech companies, 02139 & Cambridge NanoTech. A past Ernst and Young Entrepreneur of the Year winner in energy & materials and a YPOer, Jill earned her PhD & MA in chemistry from Harvard. In her spare time, besides travelling, she loves to spend time with her friends & family. Like most chemists' Jill is a foodie and deeply appreciates hauté gastronomy.
Lelantos
Lelantos develops gas sensors for IoT monitoring applications targeted to threat detection, air quality and medical diagnosis.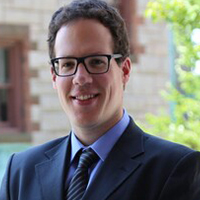 Stylianos Siontas, Co-Founder
Stylianos is a co-founder of Lelantos. He holds a PhD in Electrical Engineering from Brown University where he performed research on optoelectronic semiconductor devices for photodetection and energy generation. He is currently a Postdoctoral Researcher at Columbia University leading the fabrication and testing of Lelantos gas sensing technology.
Sweetwater Energy & Bioproducts 
Sweetwater Energy was founded in 2009 with the mission of breaking down renewable biomass (sustainably harvested wood, crop residues, etc.) into valuable products and building blocks for high demand global markets, including sustainable replacements for many petroleum-based products. The company has developed a commercially proven biorefinery platform technology and is bringing the technology to global markets. Once Sweetwater's technology has been adopted globally, third party analysis has confirmed it has the potential to reduce total global GHG emissions by over 1% (500 million tons) per year.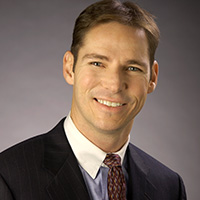 Jack Baron, President and Co-Founder
Jack Baron co-founded Sweetwater Energy & Bioproducts in 2009, and now serves as the company's President, also serving on the company's board of directors. Prior to Sweetwater, Mr. Baron co-founded PAETEC with MIT alum and board member Arunas Chesonis. PAETEC grew to become a $2.3 billion public telecom, energy and software company, where Mr. Baron served as President and CMO for ten years. He also currently serves as Chairman of the Board of Directors for One Stream Networks and is an active volunteer in several youth organizations.