MTL Seminar Series
Finding the Sweet-Spot for Technology Amidst the Changing Face of Healthcare
Ms. Sudha Maniam, GE Global
Speaker
Abstract
Exclusive Content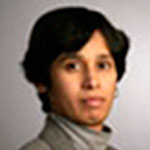 Sudha has spent the past 23 years in the Healthcare field, in both academic research (Univ. of Penn and Univ. of Iowa), and industry (GE). Her past key roles include head of MRI systems engineering, and Engineering Leader for GE China MRI business. Currently, she leads a group of highly qualified and technical experts in GE's Global Research Center, with special focus on R&D of systems and algorithms for medical devices of the future.
Healthcare devices and delivery is changing worldwide, and is putting unprecedented demand on technology to help cope with these changes. In this presentation, we will explore how industry and academia can team up with healthcare professionals in identifying the sweet-spots where technology and innovation – especially microsystems – can play a crucial and sustainable role.
This content is restricted to our MIG members and members of the MIT community. Login below, or contact us for more information about our partner programs.