From its very inception, the vision for the Microsystems Technology Laboratories was to carry out its mission in close partnership with the industry that employs its graduates and brings the fruits of its research to the world.  The Microsystems Industrial Group (MIG), established in the early 80s, has proven to be an effective platform for engagement of industry with the MTL community. Through the MIG, MTL benefits from financial support as well as the unique advice and mentorship on critical research directions and relevant problems that only industry can provide. Also through the MIG, industry partners gain preferential and early access to MTL's research, educational programs and start-ups and in this way connect with and shape cutting edge research on topics of strategic relevance to their future.
The MIG program has five goals:  
To facilitate the research engagement of member companies with MIT faculty and students and to provide early access to research results
To support the recruiting activities of member companies
To contribute to talent development of member company employees
To provide preferential access to unique MIT and MTL resources: expert advice, facilities, start-ups, and our community
To contribute toward member company exposure, its technologies, products and people, at MIT
These goals are accomplished through a series of programs and activities that are described here.
Current MIG Member Companies are:
Analog Devices
Applied Materials
Draper
Edwards
HARTING
Hitachi High-Tech Corporation
IBM
Lam Research Corp.
NEC
Taiwan Semiconductor Manufacturing Company
Texas Instruments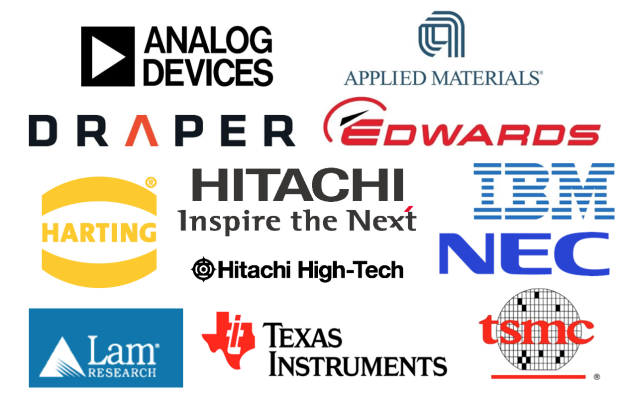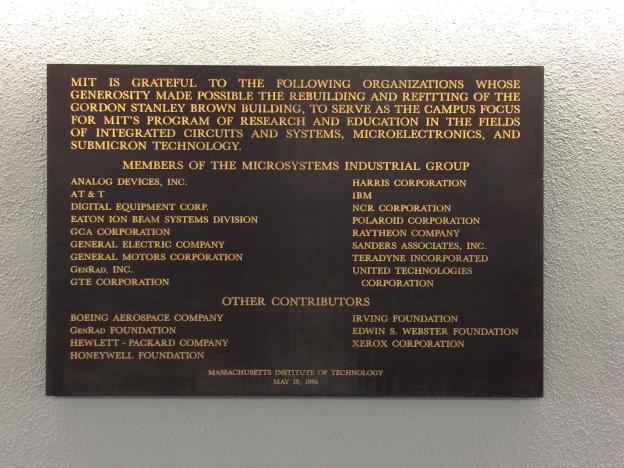 Above: Plaque commemorating the establishment of MTL and honoring the founding companies of the Microsystems Industrial Group.