Her research focuses on more-efficient deep neural networks to process video, and more-efficient hardware to run applications.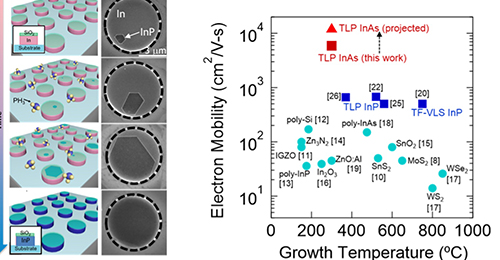 MIT.nano Seminar: Hot electrons, cold materials: Building blocks for next generation semiconductor devices
Date: May 17, 2021, 3-4PM 
Location: Zoom -  Register here.
 
MTL is dedicated to advancing nanoscale science and technology to contribute towards addressing pressing human concerns in areas of communications, computation, energy, health, environment, transportation and others. MTL pursues fundamental knowledge and technologies in the context of actual systems with realistic constraints. MTL enhances its impact in the world through a vibrant industrial consortium.