Lisa Kong recipient of 2018 Outstanding Senior Thesis Award by Department of Materials Science and Engineering
Lisa Kong performed high resolution transmission electron microscopy of nanoscale InGaAs transistors.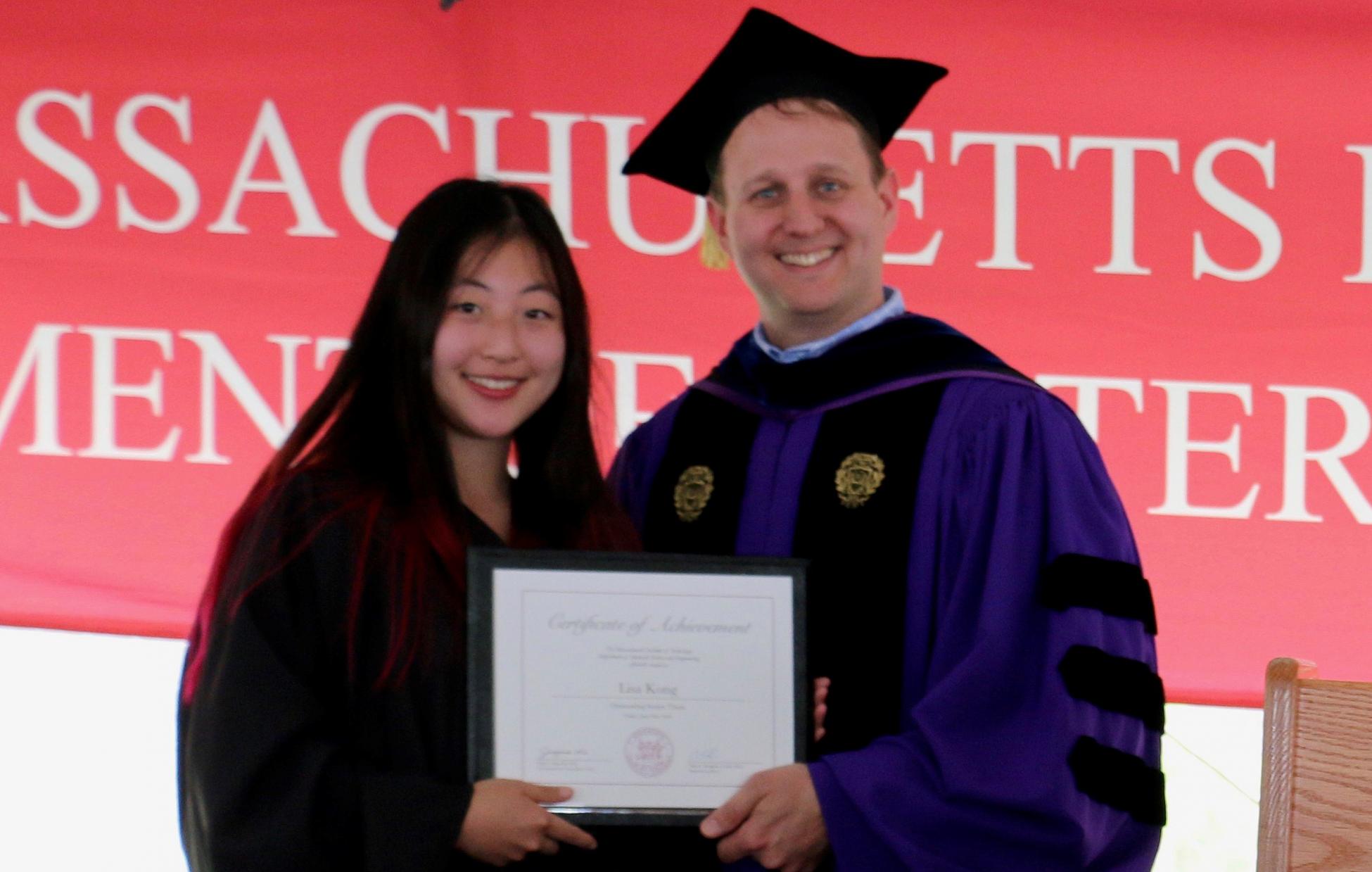 Lisa Kong receiving Award from Department Head Christopher Schuh.
At the Department of Materials Science and Engineering Commencement Luncheon and Awards Ceremony last June 8, Lisa Kong was awarded the Outstanding Senior Thesis Award. Lisa's undergraduate thesis is titled "High-Resolution Transmission Electron Microscopy of III-V FinFETs" and was carried out under the supervision of Prof. Jesus del Alamo in the Microsystems Technology Laboratories. Lisa received the award from Department Head Prof. Christopher Schuh.
Lisa's research was critical to the development of InGaAs and InGaSb Fin-type Field-Effect Transistors in Prof. del Alamo's lab. Her research not only provided precise calibrations for semiconductor film thickness in the nanometer range but also verified the extraordinary quality of the dielectric/InGaAs interface obtained by Atomic Layer Etching, a new etching technique. In recognition of her research contributions, Lisa was co-author of two papers presented by her group at the 2017 International Electron Devices Meeting in San Francisco last December.
Congratulations Lisa!