StartUP@MTL: a new event to showcase MIT startups with MTL roots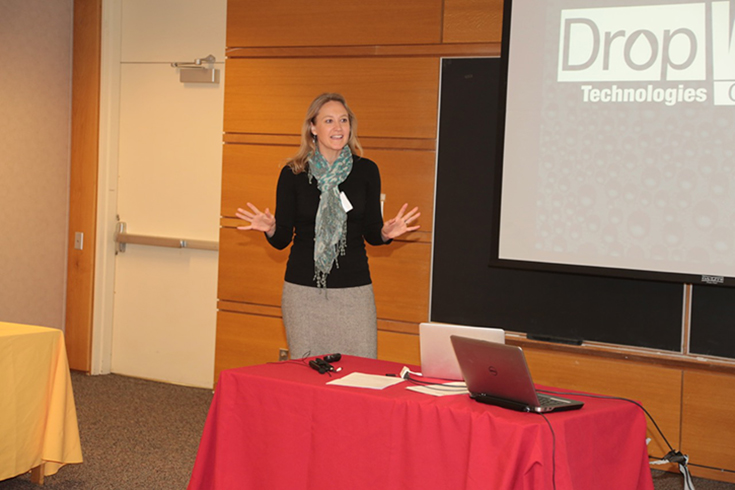 As part of a week-long series of events that we have called MTL EXPO was a new one: StartUP@MTL, held on the afternoon of February 2, 2017, following the Industrial Advisory Board meeting. This closed event included many industrial board members and colleagues, MTL faculty and staff to listen to representatives of seven startup companies that have roots in MTL. A goal for this event was to facilitate connections among the MIG companies and MTL related startups.
Presenters were Kush Gulati with OmniDesign, Allison Yost with Accion Systems, Bin Lu with Cambridge Electronics, Annica Blake with DropWise, Gene Tkachenko with Eta Wireless, Fabrizio Martini and Dan Rich with FastCAP Systems, and Siping "Spin" Wang of Tetrascience. Participants described their company, technology, view of the market opportunity, and future plans, then opened the floor to a Q&A session. Strong conversation continued during a reception which immediately followed.
View the Flickr gallery of the event.