MTL Seminar Series
The Challenges and Opportunities of the Semiconductor Industry in the Mobile Era
Dr. Roawen Chen, Qualcomm
Speaker
Abstract
Exclusive Content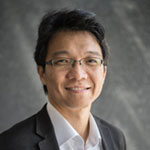 Dr. Roawen Chen is currently SVP of Global Operations at Qualcomm. Prior to Qualcomm, Roawen was VP of Manufacturing Operations & GM of the Communications and Connectivity BU at Marvell Semiconductor. Roawen held technical positions at TSMC-USA and Intel. He earned BS. Degree in Physics from Tsing-Hua University in Taiwan, and a PhD in Electrical Engineering and Computer Science from the UC. Berkeley.
As mobile computing becomes the mainstay segments of semiconductor industry, the increased performance and the rapid shift from traditional handsets to consumer computing device post a number of manufacturing technology and supply chain challenges for fabless chip makers. In this talk of "what's on our mind?", a number of headwinds and opportunities will be deliberated.
This content is restricted to our MIG members and members of the MIT community. Login below, or contact us for more information about our partner programs.