MTL Seminar Series
Transistors for Next Decade: FinFETs and Beyond
Dr. Witek Maszara, GLOBALFOUNDRIES
Speaker
Abstract
Exclusive Content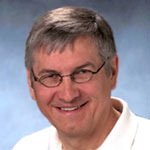 Witold (Witek) P. Maszara received their PhD degree from University of Kentucky in Electrical Engineering.   He is the co-author of over 100 papers and over 60 patents in the field of microelectronics.  He currently is at GLOBALFOUNDRIES as a Distinguished Member of the Technical Staff where he manages Exploratory Research covering CMOS Devices, Interconnects and Memory.
Since 2012, leading edge CMOS products moved into dramatically new device technology--a FinFET. Designing FinFET devices and FinFET-based circuits brings new challenges that will be discussed here. Extension of CMOS into new channel materials and new device architectures expected to be used in market products toward the end of this decade will also be presented.
This content is restricted to our MIG members and members of the MIT community. Login below, or contact us for more information about our partner programs.