MTL Seminar Series
Graphene for Radio Frequency (RF) Electronics and Thermal Imaging Applications
Allen Hsu, MIT
Speaker
Abstract
Exclusive Content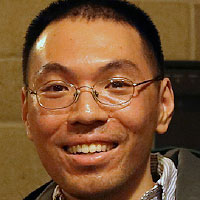 Dr. Allen Hsu received his B.S.E from Princeton University in 2006 and his M.S. and Ph.D. in Electrical Engineering and Computer Science from MIT in 2008 and 2015 respectively. His research interests include new materials for device applications. He is currently a postdoctoral fellow at SRI International working on micro-robotics. 
Since its discovery in 2004, graphene has inspired researchers around the world as the material of the future. In this talk, we will provide an overview of the unique material properties of graphene and discuss the material synthesis and device processing technology developed here at MIT for large area applications. Finally, leveraging the unique carrier transport properties of graphene, we present some preliminary results on graphene-based thermopiles for infrared imaging applications.
This content is restricted to our MIG members and members of the MIT community. Login below, or contact us for more information about our partner programs.