MTL Seminar Series
Inventing a Smarter Future: Intelligence Everywhere
Michael Mayberry, Intel
Speaker
Abstract
Exclusive Content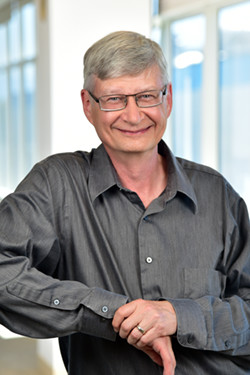 Mike Mayberry is corporate vice president and managing director of Intel Labs. He received his Ph.D. in physical chemistry from the University of California, Berkeley in 1983 and his bachelor's degree in chemistry and mathematics from Midland College in 1978.
With each passing day, the world becomes more connected – and the focus is shifting from simply connecting people to connecting people and things. Already, billions of people, computers, and smart devices make more than a trillion connections at home, at work, and on the go. As computing capabilities get added to all kinds of things, those things become more useful and helpful. Implementing what we can imagine is rapidly becoming possible.
This content is restricted to our MIG members and members of the MIT community. Login below, or contact us for more information about our partner programs.