MTL Seminar Series
Large-Scale High-Density Terahertz Radiator and Receiver Arrays on Silicon Chips
Zhi Hu, MIT
Speaker
Abstract
Exclusive Content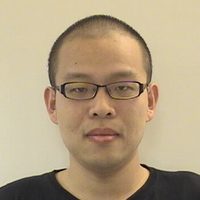 Zhi Hu received his B.S. degree from Fudan University in 2015 and his M.S. degree from MIT in 2017. In the summer of 2016, he was a visiting researcher at IHP Microelectronics, Germany. He won the Best Student Paper Award, 2nd place of the 2017 IEEE Radio-Frequency Integrated Circuits Symposium.
Terahertz (THz) spectrum is important for sensing and high-speed communications. Cost and system integration considerations make on-chip THz systems desired. This talk presents two high-performance THz chips based on 2D coherently-coupled active antenna arrays: a high-power 1-THz radiator array on SiGe and a sensitive 240-GHz heterodyne receiver array on CMOS, for high-spatial-resolution high-SNR sensing applications.
This content is restricted to our MIG members and members of the MIT community. Login below, or contact us for more information about our partner programs.