MTL Seminar Series
Making 5G New Radio (NR) a Reality
Robert Gilmore, Qualcomm
Speaker
Abstract
Exclusive Content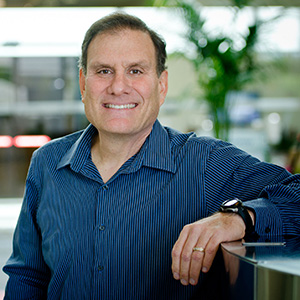 Rob Gilmore serves as Director, Engineering in QUALCOMM's IP Department. Recently he served as Vice President, ASIC Engineering of Qualcomm Research. Rob has more than 30 years experience in engineering, communication systems design and development.
Mr. Gilmore joined QUALCOMM as the ninth employee in October, 1985. His experience includes Senior Vice President of Hardware Engineering where he was responsible for the OmniTRACS production system, early testing of the CDMA cellular system, Project Engineer of the Globalstar ground segment including gateways, phones and system engineering, and served as Senior Vice President of Engineering for the Consumer Products Division.
From 2000-2008 Rob worked as a founder and employee of Mobilian Corporation, Via Technology and Nextwave Inc. He worked at Linkabit Corporation from 1978 until 1984 and was a founder and employee of ComStream Corporation from 1984–1985.
Mr. Gilmore began his career as a co-op student at Bell Laboratories, where he worked both in digital radio and in satellite research. He earned his BSEE and MSEE degrees from the Massachusetts Institute of Technology.
By now, you have likely heard about the big aspirations for 5G to empower connected services across an array of world-changing use cases. But what are the wireless innovations needed to meet these expanding connectivity requirements? And how close are we, as an industry, to making this 5G world a reality?
This talk presents the unified, more capable 5G New Radio (NR) that we are designing to address the wide variation of 5G services, deployment models and spectrum bands/types. Hear about the ground-breaking technology inventions that are emerging to usher in new levels of performance and efficiency for mobile networks. And see the tremendous progress towards making 5G NR a reality.
This content is restricted to our MIG members and members of the MIT community. Login below, or contact us for more information about our partner programs.