MTL Seminar Series
Principles and Trends in Quantum Nano-Electronics and Nano-Magnetics for Beyond-CMOS Computing
Ian Young, Intel
Speaker
Abstract
Exclusive Content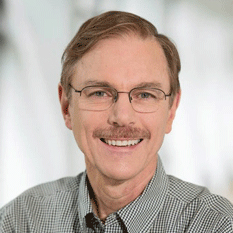 Ian Young is a Senior Fellow and director of Exploratory Integrated Circuits at Intel Corporation. His recent work developed a uniform benchmarking methodology to identify key "Beyond CMOS" technology options in quantum nano-electronics and nano-magnetics. He received the PhD in Electrical Engineering from the University of California, Berkeley.
An analysis of research in quantum nanoelectronics and nanomagnetics for beyond CMOS devices is presented. Some device proposals and demonstrations are introduced and reviewed. Based on this, the favorable trends in this field are identified. Principles for the development of competitive computing technologies are formulated. Results of beyond-CMOS circuit benchmarking are reviewed.
This content is restricted to our MIG members and members of the MIT community. Login below, or contact us for more information about our partner programs.