EECS Doctoral Dissertations
Uncertainty Quantification for Integrated Circuits and Micro-Electro-Mechanical Systems
Zheng Zhang, Argonne National Labs & MIT
Speaker
Abstract
Exclusive Content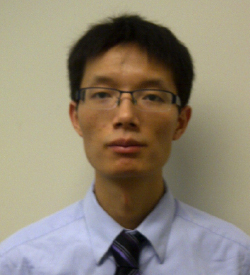 Zheng Zhang received his Ph.D. from MIT in 2015. After that, he joined Argonne National Labs as a postdoc. He is interested in uncertainty quantification and high-dimensional data analysis for multidisciplinary applications (e.g., nanoelectronics, clean energy and medical image/data analysis).
Fabrication process variations have caused significant performance degradation and functional failures in today's chip design. This issue brings in new challenges in every phase of the design flow. This talk brings a rigorous uncertainty-quantification perspective, introducing the computational challenges, presenting rapid modeling and simulation techniques, and reporting results on integrated circuits and MEMS examples.
This content is restricted to our MIG members and members of the MIT community. Login below, or contact us for more information about our partner programs.