MTL Seminar Series
Where Imperfections Lead to Opportunity: Defect-Based Devices in Diamond and SIC
Evelyn Hu, Harvard University
Speaker
Abstract
Exclusive Content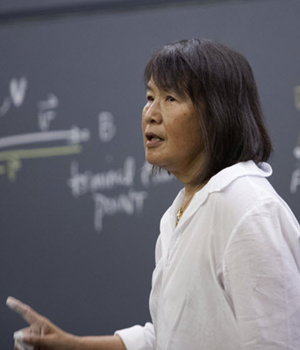 Evelyn Hu is the Tarr-Coyne Professor of Applied Physics and Electrical Engineering at the John A. Paulson School of Engineering and Applied Sciences at Harvard. Prior to Harvard, she was a faculty member at UCSB, and also worked at Bell Labs in both Holmdel and Murray Hill.
"Form defines function", and we like to assume that a "perfect form" is needed to provide "perfect functions" for a device. This talk will show how recent "defects" in crystalline materials can serve as the exciting basis for new device opportunities.
This content is restricted to our MIG members and members of the MIT community. Login below, or contact us for more information about our partner programs.